Network News & Social Feed
The Three Little Pigs
About this video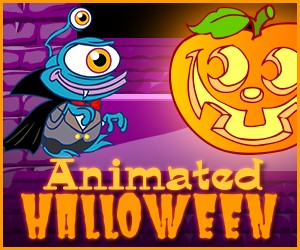 Get the KIDOONS News
Sign up to receive news and updates.
Stories
Halloween Craft: Spooky Friends Spooky and cute, these halloween friends will add some hair-raising vibe to your home's Halloween decor! All you need is couple of plastic cups and crafts paper. For all things Halloween, visit ...
Read More
Trick or Treat Tip #3 Time It Out! Wear a watch you can see in the dark so you're home before you turn into a pumpkin - not that there's anything wrong with that! Trip or Treat! Cut any long sheets or capes so they don't drag on the ...
Read More
Read all articles
Save money, do it right the first time!
There are three pigs who decide to build three different houses. Two pigs build their houses with less quality building materials than the third who uses bricks. A wolf, who wants to eat the pigs, blows down the houses made by two of the pigs, but can't blow down the third.